Roof Repair & Other Services
Central Florida Roof Repair
Have you noticed some roof damage to the exterior of your home or a leak showing up on your ceiling, but you're not quite ready for a complete roof replacement? Performance Roofing's staff of qualified repair technicians are here to help you! Roof leaks can occur for a variety of reasons, from damage caused by an external source or defective workmanship at the original installation. Call today and one of our roofing experts can visit your home and provide a free, accurate estimate for repairs to your existing roof. Proper repairs can stop leaks and extend the serviceable life of your roofing system. Additionally, a proper preventative maintenance plan to eliminate accumulated debris or seal expose fasteners will ensure that you obtain the maximum life expectancy from your roofing system!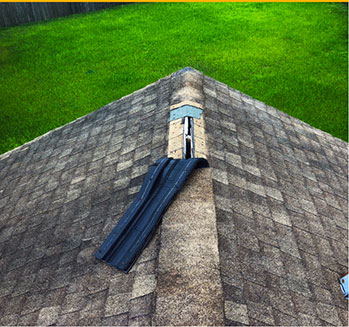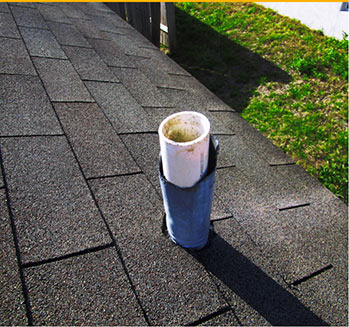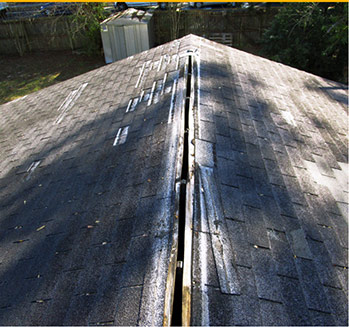 Repairs vs. Replacement
There are many external factors that can affect the life expectancy of a roofing system in Florida. Most commonly, a shingle roofing system will last approximately 15 years in our harsh, Central Florida climate. With proper preventative maintenance to eliminate debris and seal any exposed fasteners, roofs have been documented to last longer. Hail and wind damage can also significantly affect the performance of your roofing system and can turn a traditional, out-of-pocket replacement into a compensable, insurance claim (above and beyond your deductible).
If you ask for a repair estimate, our roofing experts will visit your home and do an overall assessment of the age, condition, and amount of damage to the existing system. With this information, we will give you an honest opinion regarding whether your roofing system can be repaired or if it is time for a complete replacement. At a certain age, the shingles become brittle and cannot be effectively removed and replaced in a small section so that they will remain watertight. At this time, we will recommend replacement. Additionally, if any storm damage can be documented during our visit, we will provide you with the proper documentation and offer to assist you with the insurance claims process.
Our experienced repair technicians can service the following roofing systems:
Concrete & Clay
Tile Roofing
Hot Asphalt
Built-Up Systems